5 Reel Drive Pokies Review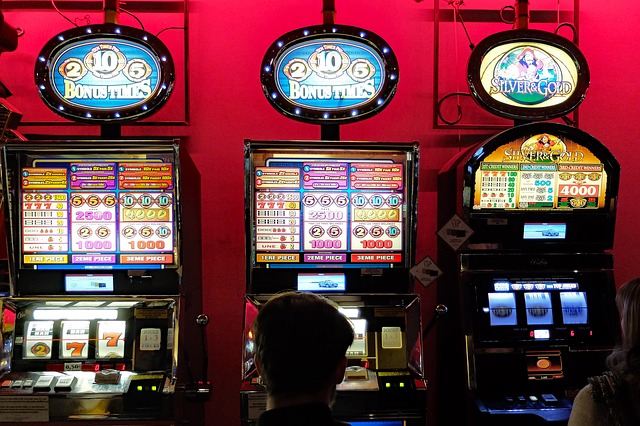 Game Information
Name:
5 Reel Drive
Software:
Microgaming
Game Type:
Classic slot
Paylines:
9
Progressive:
No
reels:
5
5 Reel Drive Pokies Review
High Octane fun
Our 5 Reel Drive pokies review talks open road, fast cars, diners, and the wind in your hair; nothing evokes a sense of freedom more than this. So shift into fifth gear, put your foot to the floor, and feel the rush in this action-packed game from Microgaming.
Back-to-basics slots with BIG jackpots.
Old-school car theme and simple graphics with five reels and nine paylines.
Easy to use interface and a wide array of betting options.
100MP/H Thrills With 5 Reel Drive
5 Reel Drive is, as the name so clearly states, a five reel slot, but with three rows and nine active paylines. Because of the simple structure of the game, it is perfect for both new and veteran online slot players to play.
The game has three main characters, each representing a different colour. Each acts as a high-paying symbol.
Red is a trucker who has a bright red cap, a thick blonde beard, and who drives a big red 18 wheeler truck while smoking a cigar.
Pink is a classy, beautiful woman who looks like a 50's movie star. She has bright pink sunglasses, curly brown hair, and drives an old pink convertible car.
Yellow is a handsome young man with wavy blonde hair, bright yellow sunglasses, and drives a modified yellow hotrod.
Other symbols include a police car, which doesn't mean that it's a bad thing. This police car isn't trying to catch the three heroes but helps them along their way. The police car acts as 5 Reel Drive's scatter symbol.
And what's live on the road without a few stops at a classic American diner? The game's lower-paying symbols include classic American fast food, like cola, fries, a burger, a slice fresh blueberry pie, and donuts and coffee. Other lower-paying symbols are a flaming tyre and a pair of red dice.
The game doesn't have the most advanced graphics. The developers have instead settled for basic, more traditional graphics, in keeping with the game's old-school feel.
5 Reel Drive – A Microgaming Classic
5 Reel Drive was developed by industry heavyweights Microgaming.
Microgaming is known throughout the online casino industry as the operators of the very first true online casino, founded in 1994.
Currently, Microgaming has over 850 titles on offer with 1200 variants, the most of any online casino software developer. On top of the fun offered in 5 Reel Drive, Microgaming also offers movie tie-in slots, like Jurassic Park, Terminator 2, Battlestar Galactica, and Brides Maids.
Microgaming doesn't only offer online casino games. They have spread out into many different aspects of gambling, including mobile, sportsbook, live dealer, and land-based casino games.
Microgaming also offers live casino games, including Playboy-themed poker and roulette.
They offer reel slots with between 1 and 5 paylines, and video slots with 5 to 99+ paylines. The diversity in their game is staggering.
Microgaming's team has grown so much that they can afford to release new titles every single month of the year.
Their titles are world-renowned for their depth, visuals, sound design, and massive jackpots. Microgaming online casino games are the way to go.
5 Reel Drive – The Paylines
5 Reel Drive only has nine active paylines, unlike the 20 found in most Microgaming titles. The police car, when scattered anywhere on three of the five reels, triggers a winning slot machine payout. Five flaming wheel symbols on an enabled payline triggers a 10 000 coin jackpot.
5 Reel Drive – How to Bet
The game's big advantage is its betting breadth. Players can bet anywhere between 0.01 and 2.00 credits per active payline. This means players can bet anywhere between 0.01 and 18 credits, which is fantastic.
Never bet more than you can afford. 5 Reel Drive offers a wide range of betting options to accommodate as many players as possible, from small better to high rollers.
The game's simple to use and intuitive interface is easy to understand. Players can select the number of lines they want to bet, increase or decrease the amount they want to bet, or simply select 'Bet Max'.
No Complicated Bonus Games in 5 Reel Drive
5 Reel Drive's charm lies in its simplicity. The game doesn't feature any convoluted bonus games, which is both a blessing and a curse. Some will deride the game's lack of bonus game, but the fact is that there are many, many online slots that offer a wealth of bonus games.
5 Reel Drive is a back-to-basics slot game – basic visuals, great sounds, and a big jackpot. What more could you want or need?
Big Jackpots with 5 Reel Drive
The game makes up for the lack of bonus games with some truly massive jackpots.
The game's main jackpot is a staggering 10 000 coins. The game has a wild symbol in the shape of a yellow road sign but doesn't have any stacked wild symbols.
The game's scatter symbol, a friendly police car, also triggers a big bonus. Get three police cars on the reels, regardless of position, and a winning slot machine payout is triggered. The more police cars on the reels, the bigger the bonus. The maximum amount of possible police cars is five.
In conclusion. 5 Reels Drive is a no-nonsense basic slot game that gives players everything that they need, and nothing that they don't. So, if you look past the lack of features, you'll discover a truly fun game that has some seriously big jackpots.